Welcome
Pastor Kathaleen is best known for her Teaching, Story telling, Training & Prophetically Releasing each individual into their own God-given destiny & ministries.

Responsible for the development and curriculum in Pastoral Care & Volunteer Chaplaincy for Healthcare Christian Fellowship, Pastor Kathaleen has trained apprx. 2000 Volunteer Chaplains in the Metro/Detroit Area. Prophetic in nature, she will captivate any audience, stirring their faith that nothing is impossible with God. There is an army of believers ready and willing to receive their marching orders to go out unto the harvest fields, for they are white unto harvest and the workers are few, pray unto the Lord of the Harvest that He may send forth His workers.
CATEGORIES:
Church Events
Women's Retreats
Business / Corporate
Inspirational
Evangelism
Grief & Loss
Pastoral Care / Chaplaincy Training
University / College Events
Pro-Life
Marriage Conferences
Range Fee / Flexible
Please Note * Many speakers have flexible fee ranges due to travel, distance, and whether or not the event is one day or multiple day
---
NEW LOCATION
STARTING FEBRUARY 19, 2017
Living Through Him Worship Services Sundays 10:00 a.m. - 12:00 noon
Avon On The Lake Clubhouse
2889 Sandpiper, Rochester Hills, MI 48309
Clubhouse is across the street from the office. Light lunch will be served each Sunday.
If you would like to help and assist them, call 586.822.4474
---
Click Here for Pastor Kathaleen's Complete Itinerary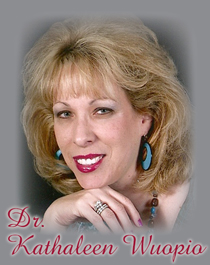 Pastor Kathaleen Wuopio
Pastor Kathaleen has trained over 2000 Volunteer Chaplains in the Detroit/Metro area, her burning desire is to prepare and equip an End-Time Army of believers to expand the Kingdom of God, Each One Walking Out Their God-Given Destiny and Calling! As a gifted teacher & Author, Pastor Kathaleen would love to work with your Church, Ministry or Business, she is biblically sound, transparent and a welcome addition to any platform.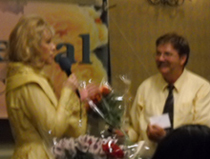 Pastor Kathaleen honors her husband, Kenneth Daniel Wuopio on May 22, 2010 at the A Time Of Renewal & Book Release Conference